Daniel Holgate, Chief Technology Officer at Agile Automations, shares the benefits of using intelligent automation.
The post-pandemic business landscape is constantly shifting.
It requires businesses to adapt their service models and stay agile so that they can change as fast as the market situations or customer expectations change. To stay ahead of the competition, an organisation's infrastructure must be lean, innovative, and seamlessly integrated.
What is Intelligent Automation?
Intelligent automation (IA) is the next stage in this evolution of how we work. It refers to the integration of robotics with multiple components from different emerging technologies.
Robotics and automation are transforming the efficiency of every organisational function from finance, tax, human resources, and technology infrastructure, to supply chain, governance and risk.
Combining the skills of human workers with a digital workforce is at the heart of Intelligent Automation. It will allow business processes to operate faster and more efficiently than ever before.
Automation isn't the future, we are already here.
What is Robotic Process Automation (RPA) and why do I need it?
Automation solutions, such as RPA, allow organisations to automate their processes without requiring complex, strategic, changes to their core infrastructure or indeed the changes needed to databases and methods of working.
Robotic process automation (RPA) is the application of technology that involves a software application – a 'robot' which captures and interprets a transaction or process, manipulates the data, triggers responses, and communicates with systems and humans including staff and customers.
It does this with outstanding efficiency whilst offering enhanced risk and governance controls with end-to-end audit trails. It can operate 24 hours a day, seven days a week: with some processes eliminating the need for human engagement altogether.
All data-driven, customer-facing or finance-related businesses face challenges including having limited time or budget and higher risk or maintenance overload when they think about implementing an innovative technology.
Agile Automations' custom-coded solutions offer a way through these challenges while offering the ability to scale.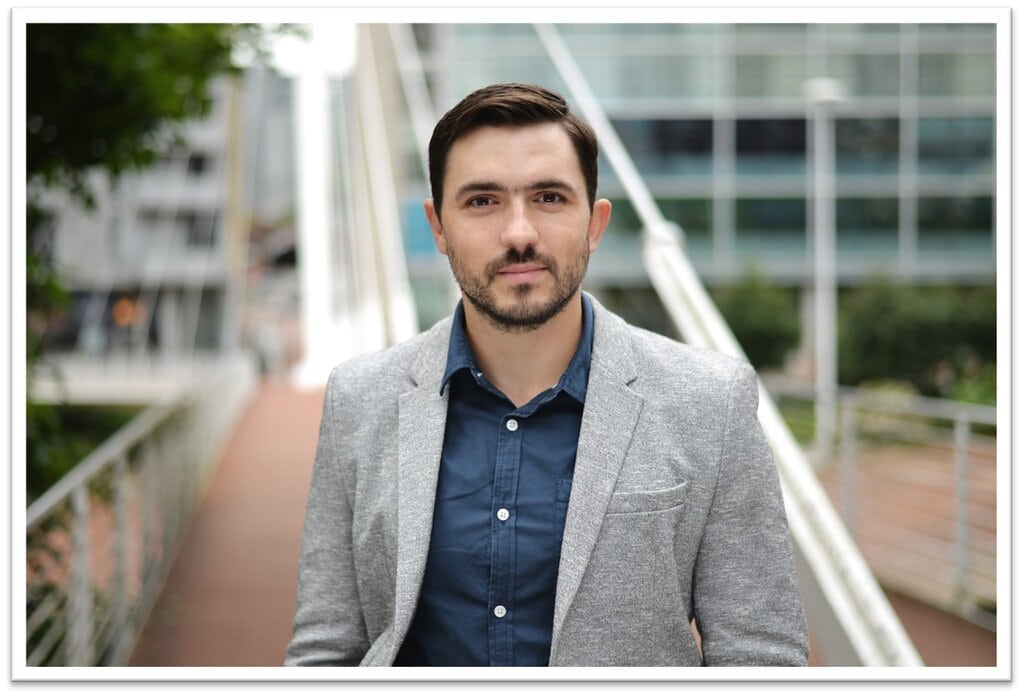 Daniel Holgate, Chief Technology Officer at Agile Automations
What types of RPA solutions are available?
According to the 2022 Gartner Magic Quadrant Report, RPA is the fastest-growing area in the software market and the most suitable choice for operational efficiency.
However, the market remains fragmented with several providers offering solutions that are hard to maintain and often not fit for purpose soon after the implementation.
For a small to medium-sized business, the challenges involved in trying the innovative technology include limited time or budget, operational risk, or lack of skilled resources for ongoing maintenance.
The market sector can also be confusing for the purchaser with providers repurposing or relicensing off-the-shelf RPA solutions made by one or two industry giants.
These solutions either fall short of required automation or require maintenance by a skilled workforce, meaning extra investment in people by the organisation.
What makes us unique?
However, Agile Automations' solutions have the following key features making them unique, yet versatile:
Efficient and Targeted – Our solutions are custom-coded, AI-powered and designed for a specific requirement that is defined by our own Agile Scrum and Prince2 qualified scoping consultants. The machine learning algorithms match many known and unknown scenarios.
Fully Supported – Our unique proposition is designed to help SMEs who may not have the skilled resources to maintain the software. We support and maintain RPA projects for our clients from start to finish, covering all aspects of the project including discovery, scoping, development, implementation, testing and training, with return on investment evaluations.
Cost-Effective and Independent – We do not use any other third-party licences or off-the-shelf products. Our skilled Manchester-based engineers design and develop the RPA solutions specifically to meet the client's complex requirements.
Agile and Scalable – We have experience in software automation to remove your blockers. We have developed a huge library of APIs allowing us to automate almost any system with remarkable speed and accuracy. With Artificial Intelligence built in these solutions learn from their use, while remaining agile and scalable.
System, process, or industry agnostic – Our solutions are applicable to any rules-driven process involving any size of data. With complex but easy-to-maintain APIs, our solutions can automate any data-driven process in any industry.
Modular and Adaptable – We proactively build and maintain robust APIs that target industry's major systems so that when there is a need for a change, we do not need to rebuild the entire solution.