The best part of industry events is the chance to get out there, collaborate and learn actionable insights.
And there was plenty to learn at The Process Excellence and Business Improvement Conference this year.
Held in London, on February 9, the agenda was jam-packed with innovations, best practise, and advice for those trying to enact change in their organisations.
Who was there?
The conference brought together dozens of top changemakers from some of the biggest names in industry.
Process and change management leaders from Nationwide, British Gas, Nokia, Heathrow Airport, Siemens, Transport Rail, Vitality and more took part in the day.
And as an event sponsor, Agile Automations was also on hand to discuss and demonstrate all things intelligent automation – as well as soak up the industry insights.
As host Azeeza Sunmonu of GE Healthcare said: "No matter how much of an expert you are, there is always something else to learn."
So, what else did we learn..?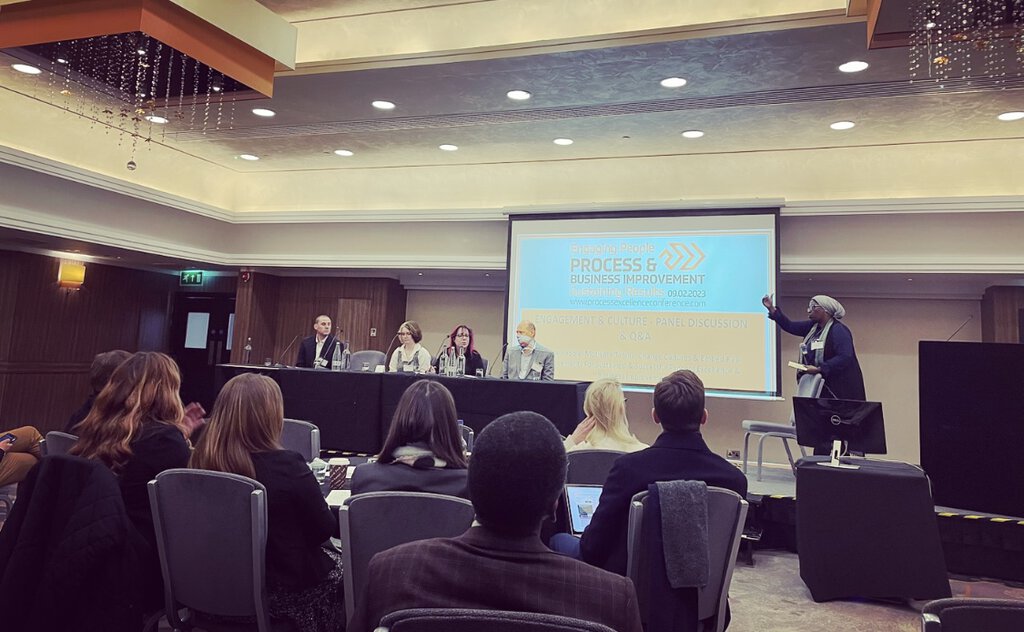 Automations topped the agenda
Every business is looking for continuous improvement.
And we learnt that the strategic role of automation is a fast-growing topic among changemakers.
So much so that it was voted the most interesting topic of the day during an interactive poll using feedback tool OMBEA Insights.
Director Mitt Nathwani shared the search terms with the team which included 'RPA' 'process automation' and 'service automation' – which was great to see!
The ability to automate processes is vital for continual progress, as teams take on more work and leaders search for efficiency savings.
Two tips from Vitality on change management
To introduce and implement change in any business you need advocates.
People who can understand the need for a different approach and see the benefits of a positive outcome. This was coined the 'what's in it for me' factor.
During a panel discussion on engagement and culture, leaders looked at how to embed a process-improvement mindset across an entire organisation.
Simon Evans, Business Performance Director at Vitality advised 'linking the project and vision to the core purpose' of a business. Especially when dealing with senior stakeholders.
While Carmella Delargy, Head of Continuous Improvement at the UK insurance giant said it's about 'change being business as usual because that's how the business is run.'
She also emphasised the need 'to evidence what you have done' afterwards and 'make sure it is well communicated' to reinforce the positive nature of change.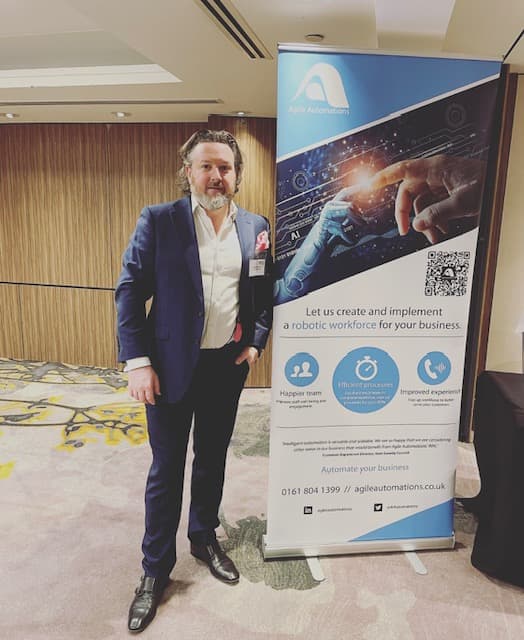 Improving processes in the public sector
It's not just the private sector with an appetite to create change.
We heard from Katie Entwistle, a senior specialist in RPA and DevOps at Oxford City Council who is busy building an internal automations team.
Katie has worked in RPA since 2017 and is extremely passionate about the role of technology in improving processes. She said the fact they have an in-house team at the Oxford council 'empowers colleagues' to approach them with any problems or ideas.
"We are giving them the mental capacity to look at more interesting work and it has a positive knock-on effect in making the business better" she added.
Agile Automations also empower the public sector through bespoke automation, such as the work they do for Kent Commercial Services (KCS).
Disparate systems and data
During the open forum sessions, many delegates brought up disparate legacy systems and the need to better understand data.
Tony Caink, Head of Lean Portfolio Management for Nationwide described the building society's COO as 'obsessed by being a data-led organisation'.
And Baljit Dhillon, Head of Change at British Gas Services said: "The accessibility of data is massive and it is going to disrupt all of our industries."
However, the consensus on current data mining solutions was quite negative and viewed as 'extortionate' by many of the wider experts.
Elsewhere Tony Blanch, Business Improvement Director at Network Rail noted that 'a whole modernisation programme' was underway to improve the use of disparate systems.
This is quite common as businesses of size and scale rarely have one single software solution.
In fact, global companies are rife with legacy systems, either custom-built or bought like SAP, Oracle, or IFS.
Intelligent automation can help integrate these disparate systems to avoid overly manual processes or duplication of efforts.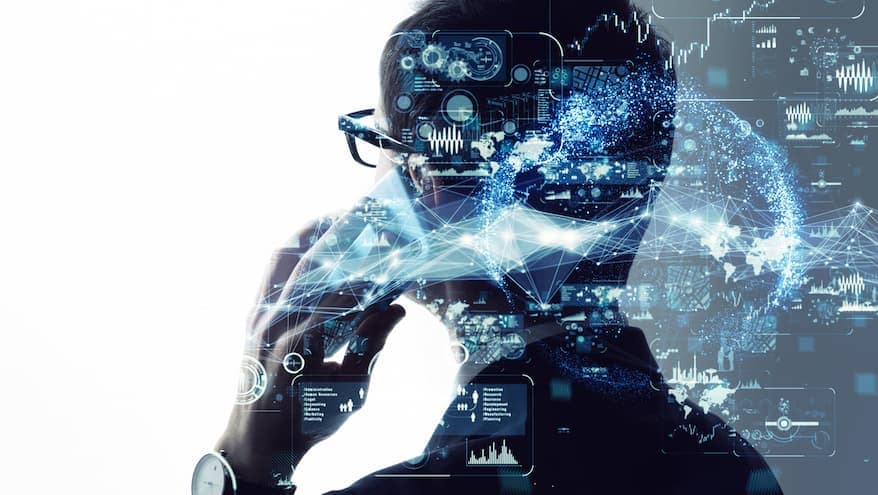 Final takeaways  
Martin Keelagher, CEO of Agile Automations said: "For any business to succeed in the digital age there needs to be an element of continuous improvement.
"Today has been a great opportunity to identify some of the gaps where Intelligent Automation can help support that change for big businesses."
Like to find out more? Schedule a chat with Martin today 📅