WE BELIEVE IN A POSITIVE CHANGE!
At Agile Automations, Corporate Social Responsibility is woven into our vision and proposition.
We strongly believe in the positive impact of technology adaptation on businesses across the UK and beyond.
We are driven by our vision to inspire future workplaces and empower the future of the workforce through automation. We do this through the support of employee-led initiatives in charity and fundraising promoting positive change with diversity, inclusion and equal opportunities for all.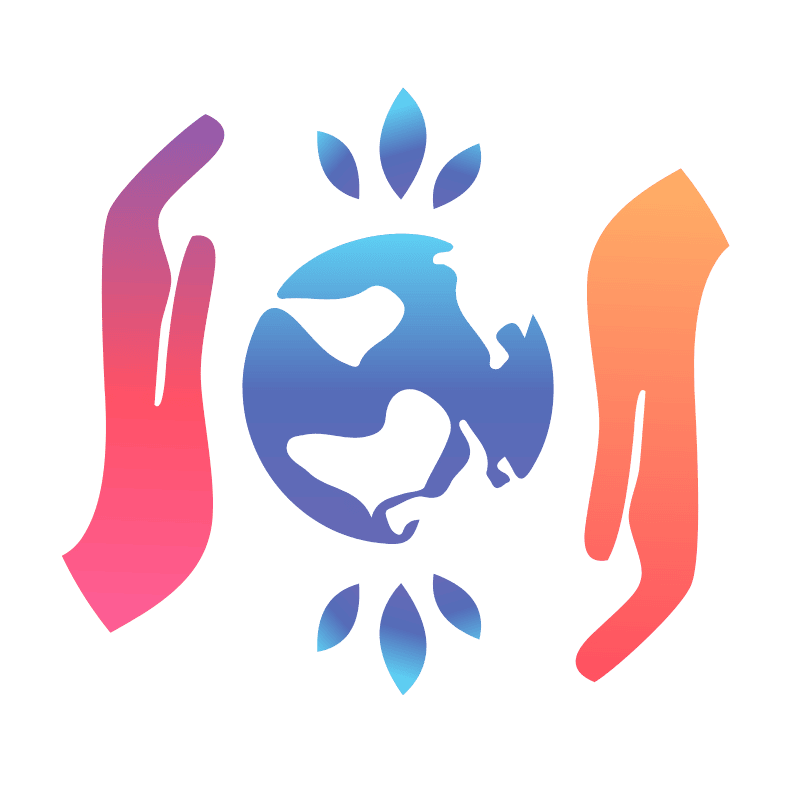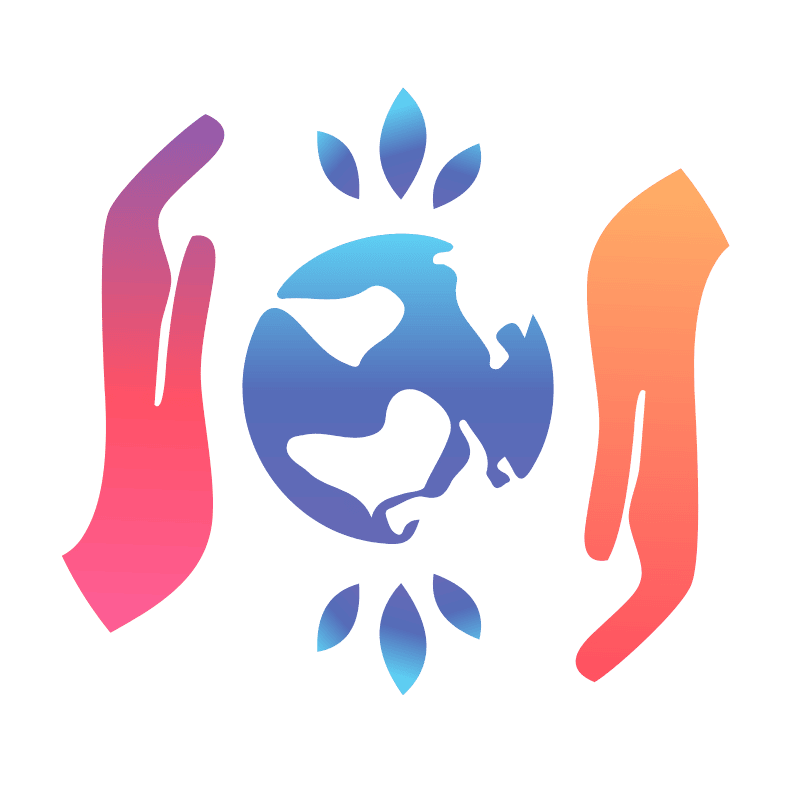 WE BELIEVE IN POSITIVE CHANGE!
At Agile Automations, Corporate Social Responsibility is woven into our vision and proposition.
We strongly believe in the positive impact of technology adaptation on businesses across the UK and beyond.
We are driven by our vision to inspire future workplaces and empower the future of the workforce through automation. We do this through the support of employee-led initiatives in charity and fundraising promoting positive change with diversity, inclusion and equal opportunities for all.
AGILE AUTOMATIONS FOR THE 'BETTER'
'AGILE AUTOMATIONS FOR THE BETTER' IS OUR OWN PROGRAM TO SUPPORT LOCAL BUSINESSES, CHARITIES AND GOVERNMENT TO BUILD A MORE SUSTAINABLE FUTURE AND EFFICIENT WORKPLACES USING TECHNOLOGY
Our programme is driven by the vision and the passion to become "Socially Responsible Investors/Contributors" – where we, as a business, based in North-West of the UK, conduct all our commercial and personal activities for the improvements in the ESG – Environmental, Social and (Corporate) Governance causes.
Considering the climate change, the social and economic landscape of the world, and the impact of the pandemic, every business needs to invest in a more sustainable future with Agile technology while reducing waste and improving efficiency.
We work with our clients to incorporate these values and concerns into their selection of investments, instead of simply considering potential profitability or the risk.
ESG Criteria
Each of the three elements of ESG technology – environmental, social and corporate governance – comprises a number of criteria that may be considered, by both of us (vendors and customers).
Environmental criteria include a company's use of renewable energy sources, waste reduction and general handling of resources available to improve performance.
Automation sits right at the heart of these efficiency improvements, as with the use of technology we can together reduce waste such as printing or duplication in-process steps, unnecessary reliance on human input and energy.
Social criteria cover a vast range of potential issues. There are many separate social aspects of ESG, but all of them are essentially about social relationships. One of the key relationships for a company, from the point of view of many socially responsible investors, is its relationship with its employees. Following is a brief rundown of just some of the issues that may be considered when examining how a company handles its social relationships:
Employee's pay – At Agile Automations, we regularly review employees' remuneration, based on the skillset, experience, performance and in comparison, to the comparable jobs throughout the industry. We offer generous retirement plans and contribute to their pension pot as per the industry standard.
Employee benefits – In addition to the basic wages or salary, we offer a variety of perks to the employees such as performance-based bonuses, profit sharing, regular events and lunches, a company cycle scheme, health benefits and a flexible working environment with remote working where possible.
Workplace Policies – Agile Automations was established by a very diverse team of developers, so we carry on that tradition among our teams and hiring practices. We strongly promote diversity and inclusion, workplace safety and respect with overall performance-based growth while keeping the work-life balance at the centre of every activity. Our HR policies strongly prevent any type of harassment and exploitation.
Agile Automations Accreditation Programme – We have an all-inclusive accreditation programme, offered to the employees and apprentices alike to help them learn new skills and obtain certifications. We eagerly inspire our employees to obtain higher education or relevant certifications and support them financially or otherwise. Our programme has enabled our previous staff to become experts in their field and qualify for higher-paying positions in the wider industry.
Employee Engagement and Leadership by example – We train our employees to become self-sufficient in dealing with the customers, providing ample opportunities and training for leadership in their own projects. We encourage our employees to have their input in determining operational procedures within their respective departments. Based on these efforts, our employee turnover has been very low with all our employees looking to progress further within our company.
Agile Automations' Social Responsibility Vision – Our social responsibility statement is strongly driven by our overall vision to help businesses, clients, and employees more agile and efficient with the use of Agile and emerging technology with minimum reliance on natural resources. This mission is highly relevant and beneficial to our society based on our evaluations of previous projects.
Agile Automations' Client Relationships – Our unique proposition is based on client engagement, where we work in partnership with the clients to improve their business operations with technological implementations. We enable our clients to become more EGS compliant while improving their products and services to their customers. Our proposition ensures that our reward for our business activities is a portion of the total financial benefits realised by our clients.
Agile Automations for the BETTER programme – Our unique programme focuses on giving back to society with the free support provided to the local charitable organisations to help them become more sustainable in realising their goals.
We work in partnership with our clients to help their executive management and the board of directors to attend to the interests of the company's various stakeholders – employees, suppliers, shareholders, and customers. We encourage our clients to give back to the community with the help of our technological innovations.
We support our clients to become more aligned and help them exceed their obligations towards local and global governance – with the help of our products including Automatic Account Reconciliation and Reporting, Regulatory Risk Management, Anti Money Laundering and Transactions Monitoring and Payroll processing.
Our corporate governance policy, based on our commitment to the client's success, means that we have a strong vested interest in our client's ongoing success rather than just earning tactical profits. With this in view, we design our pricing policies to help our clients save or make profits and earn a portion of this for ourselves in the form of our remuneration.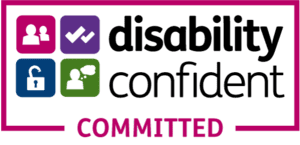 DISABILITY CONFIDENT EMPLOYER
WE ARE A CERTIFIED 'DISABILITY CONFIDENT COMMITTED EMPLOYER' IN GREATER MANCHESTER
Disability Confident provides employers with the knowledge, skills and confidence they need to attract, recruit, retain and develop disabled people in the workplace.
Current Status: Level 1: Disability Confident Committed
By joining, we, as a responsible business and a committed employer, have taken a first step on the journey to support the tremendous amount of knowledge and unexplored talent/skills available in the market.
Further, we aim to carry out our assessment in 2022 to ensure that our business meets a range of criteria under the themes – "Getting the right people for your business" and "Keeping and developing your people.
By the end of 2022, working towards the Level 2 Disability Confident Employer status, our organisation will:
have learnt from the self-assessment tools available on Gov.uk
have developed greater disability confidence and awareness and improved employment practices
will be equipped with the knowledge and our responsibilities as an employer to achieve this status
AGILE AUTOMATIONS' DIVERSITY AND INCLUSION POLICY
AGILE AUTOMATIONS OPERATES WITH A ROBUST DIVERSITY AND INCLUSION POLICY IN DEALING WITH EMPLOYEES AND CLIENTS
We are committed to encouraging equality, diversity and inclusion among our workforce, and eliminating unlawful discrimination.
The aim is for our workforce to be truly representative of all sections of society and our customers, and for each employee to feel respected and able to give their best.
Our company – in providing goods and/or services and/or facilities – is also committed against unlawful discrimination of customers or the public.
This policy's purpose is to:
1. Provide equality, fairness and respect for all in our employment, whether temporary, part-time or full-time
2. Not unlawfully discriminate because of the Equality Act 2010 protected characteristics of:
age
disability
gender reassignment
marriage or civil partnership
pregnancy and maternity
race (including colour, nationality, and ethnic or national origin)
religion or belief
sex
sexual orientation
3. Oppose and avoid all forms of unlawful discrimination. This includes in:
pay and benefits
terms and conditions of employment
dealing with grievances and discipline
dismissal
redundancy
leave for parents
requests for flexible working
selection for employment, promotion, training or other development opportunities
We commit to:
1. Encourage equality, diversity and inclusion in the workplace as they are good practices and make business sense.
2. Create a working environment free of bullying, harassment, victimisation and unlawful discrimination, promoting dignity and respect for all, and where individual differences and the contributions of all staff are recognised and valued.
This commitment includes training managers and all other employees about their rights and responsibilities under the equality, diversity and inclusion policy. Responsibilities include staff conducting themselves to help the organisation provide equal opportunities in employment, and prevent bullying, harassment, victimisation and unlawful discrimination.
All staff should understand they, as well as their employer, can be held liable for acts of bullying, harassment, victimisation and unlawful discrimination, in the course of their employment, against fellow employees, customers, suppliers and the public.
3. Take seriously complaints of bullying, harassment, victimisation and unlawful discrimination by fellow employees, customers, suppliers, visitors, the public and any others in the course of the organisation's work activities.
Such acts will be dealt with as misconduct under the organisation's grievance or disciplinary procedures, and appropriate action will be taken. Particularly serious complaints could amount to gross misconduct and lead to dismissal without notice.
Further, sexual harassment may amount to both an employment rights matter and a criminal matter, such as in sexual assault allegations. In addition, harassment under the Protection from Harassment Act 1997 – which is not limited to circumstances where harassment relates to a protected characteristic – is a criminal offence.
4. Make opportunities for training, development and progress available to all staff, who will be helped and encouraged to develop their full potential, so their talents and resources can be fully utilised to maximise the efficiency of the organisation.
5. Make decisions concerning staff based on merit (apart from in any necessary and limited exemptions and exceptions allowed under the Equality Act).
6. Review employment practices and procedures when necessary to ensure fairness, and also update them and the policy to take account of changes in the law.
7. Monitor the make-up of the workforce regarding information such as age, sex, ethnic background, sexual orientation, religion or belief, and disability in encouraging equality, diversity and inclusion, and in meeting the aims and commitments set out in the equality, diversity and inclusion policy.
Monitoring will also include assessing how the equality, diversity and inclusion policy, and any supporting action plan, are working in practice, reviewing them annually, and considering and taking action to address any issues.
Agile Automations' Charity Contributions
SUSTAINABILITY THROUGH INTELLIGENT AUTOMATION AND AI
With the constantly changing business landscape, the start-ups, charities, and organisations with very limited budgets for technological improvements, can lose out on the progress and sustainability that the Intelligent Automations provide.
We partner with small businesses, government organisations and local charities to support them be more robust, through our RPA solutions. RPA and intelligent automations have plenty of benefits, especially to a small organisation – including but not limited to:
Competitive advantage through the latest technology
Improved customer and donor engagement and experience
Better compliance, risk, and governance towards changing regulations
Improved data security and customer data management
Cost reduction on admin and supply costs
Case Study:
Kidscan Children's Cancer Research
A charity, dedicated to beating children's cancer, based in Salford, Greater Manchester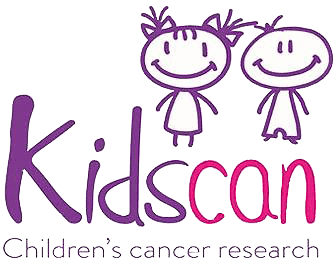 Introduction –
Cancer is the leading cause of death in children in the UK. Kidscan is one of the very few charities in the UK solely, dedicated to combating children's cancer.
Contributions made by Agile Automations
As Kidscan receive no statutory funding, they solely rely on the contributions and donations from generous UK public and other organisations and run their entire operations using the services provided by volunteers and business partners like the Agile Automations.
To be compliant with the data security and General Data Protection Regulation (GDPR), they must maintain customer and donor data onto their IT systems. This process used to consume a lot of admin resources and cost several thousand pounds a year to implement and maintain using the latest IT infrastructure.
Even for a profit-making business, this overload can be very expensive, so for a not-for-profit charity with such a noble cause, it felt like a waste of resources.
Agile Automations, partnered with Kidscan and supported them to implement a robust Client Relationship Management (CRM) that is powered by RPA and machine learning. It achieves the following automatically:
Sending out notifications (letters and emails) to clients and donors, using automation
Keeping the data secure and up to date with regular prompts to the staff members so that they can take GDPR compliant actions
User-friendly interface to allow staff to retrieve and update any customer/donor data
Customer/donor self-service portal, so that they can maintain their own data or make regular or one-off the donations
Contact us to view a demo or build a proof of concept.
We are keen to work on local businesses and charities to identify opportunities for automation and help them save a lot of resources.
Contact Us